Industrial Cleaning, Hygiene/Sanitation and Gardening.
Alternative Solutions is a multiservice company that offers high standard services in cleaning, hygiene, and gardening to make the premises clean and healthy according to the strictest standards in terms of public hygiene and environmental measures.
Thanks to a team of experienced professionals equipped with state-of-the-art equipment, we guarantee quality service with the utmost discretion and respect for the environment.
Our activity
Nous offrons une gamme variée de services
Industrial and Professional Cleaning
Daily maintenance of premises (offices, hotels, stores, buildings, factories, food processing areas, storage sheds, hospitals and biopharmaceuticals, cleaning and author's work, villas and apartments, cleaning of oil tanks, pumps, piping, boat tanks).
Cleaning of all types of coverings (carpets, rugs, wall clothes, all types of floors, etc.).
Repair before development or after work.
Complete cleaning of glass surfaces and other facades of the building.
Stripping and cleaning of the exterior tiled surfaces of the building.
Stripping and cleaning of porous floors
Landscaping Services
Lawn mowing
Weeding
Pruning hedges and shrubs
Maintenance of flower beds and flowers
Tree and palm pruning
Hygiene & sanitation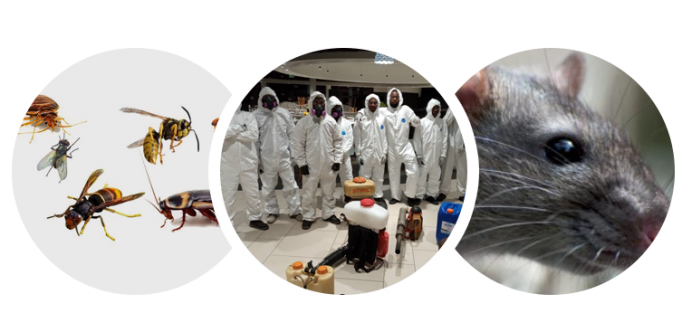 Disinsection
Pest control
Disinfection
Various treatments
The products we use are approved by the Ministries of Health (MINSANTE), Agriculture, and Sustainable Development (MINADER). They are non-toxic to humans and comply with biodegradability standards. Our technicians are trained and comply with scrupulous respect for safety on construction sites.
We have a sufficient stock of adequate equipment for all the work that we will have to carry out.